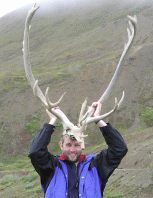 Tom Murphy
I am a Professor in the physics department at UCSD, and the Associate Director of CASS, the Center for Astrophysics and Space Sciences. From 2003–2020, I led the APOLLO project as an ultra-precise test of General Relativity using the technique of lunar laser ranging. My interests are transitioning to quantitative assessment of the challenges associated with long-term human success on a finite planet.
See also the more polished bio on the CASS Website.
In 2014, I started a company (Aircraft Avoidance Systems) to provide safety devices for observatories using lasers for scientific research.
Energy And Human Ambitions on a Finite Planet

I released a new textbook in March 2021 addressing the challenges facing humanity this century relating to growth, energy resources, and human factors.

The book is available as a free PDF at eScholarship, and as a paperback (at print-cost) at Lulu. A page on this site is also provided for submitting corrections and other feedback.
Presentations
---
Selected Publications (PDF)
BASH Compendium: collection of CASS e-mails from Nathan Johnson about weekly social hour
---
Course Links:
---
Energy/Environment
Do the Math Blog on Energy, Growth, Options
Energy-Related Publications
---
Have a Revolutionary Idea?
If you are contemplating sending your physics idea to me, first try taking this quiz and see how it fares.